Louise Doyle, D.O.
Ophthalmologist in Columbus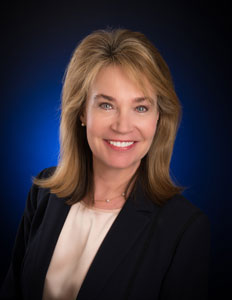 Dr. Doyle is a board-certified comprehensive ophthalmologist and a fellow of the American Osteopathic College of Ophthalmology.
She received her bachelor's degree from Michigan State University and her medical degree from Kirksville College of Osteopathic Medicine.
She performed a medical internship and ophthalmology residency at Doctors Hospital in Columbus.
Dr. Doyle specializes in cataracts and refractive surgery, as well as comprehensive ophthalmology. In addition to her Mid Ohio Eye position, Dr. Doyle is the Medical Director of TLC Columbus.
She remains active as an educator in her current positions as Clinical Assistant Professor of Optometry at The Ohio State University and Clinical Assistant Professor of Ophthalmology at Ohio University.
She is a member of numerous state and national ophthalmology organizations, including the American Osteopathic Association, Ohio Osteopathic Association, Columbus EENT Society, Ohio Ophthalmological Society, American Academy of Ophthalmology, and American Society of Cataract and Refractive Surgery.
Outside of ophthalmology, Dr. Doyle enjoys skiing, hiking, cooking, and spending time with her family and friends. She and her husband, Carl, delight in spending time with their children and grandchildren.